One definition of bonanza is 'a large amount of something desirable' and that's what you get in this superfood energy packed smoothie with a punch. Even your kale-fearing friends will be impressed! This one was a big hit after our yoga session on the deck for the Soul Food Sunday's weekend workshop.
As you sip on this deliciously rich and chocolatey smoothie, it's impossible not to notice a positive boost to your energy levels as well as your mood. It's all in there: the hormone balancing hemp seeds and maca powder, the natural anti-depressant effect of the cacao – which along with the blueberries is brimming with antioxidants—as well as the mighty kale with its calcium (more than milk) and iron (as much as beef).  And if you're using the flax seed you'll also be getting a nice dose of fibre along with your Omega 3.
Bursting with so many benefits it makes a great breakfast replacement when you are on the go. It's my go-to smoothie for when I need a pick e up to lift my spirits (perfect for that time of the month). And you'll find the boost is a lot more sustained and lasting than coffee –without the crash.
 Cacao kale blueberry banana bonanza
1 ½ cups of your favourite 'milk' – almond, soy etc. I throw half a cup of soaked cashews and 1.5 cups of water into the blender
¾ cup of fresh or frozen blueberries
1 banana
1-2 tablespoons raw Cacao
1 cup of greens (kale, baby spinach, or a mix of whatever you like)
1-2 tablespoons of hemp or flax* seeds
1-2 probiotic capsules (twist and pop the contents into the blender)
1 cup of ice
1-3 dates to sweeten (optional)
1 heaped teaspoon of maca powder (optional but recommended)
Serves 2
Throw everything into a high speed blender and mix well. Serve and enjoy the amazing lift!
Notes:
You can reduce quantities of banana, and dates to reduce sugar content, or try adding an avocado instead of the banana. Omit the blueberries if you don't have any available.
I usually pour boiling water over the kale and let it sit for a few minutes before using – there's some thought that  kale is not readily digested (and therefore absorbed) by the body unless lightly cooked. (For salads you can improve digestibility by massaging with lemon juice and a touch of salt for a few minutes to help break it down slightly.)
If you don't have a high speed blender the flax and or hemp seeds may not fully blend – use pre ground LSA (linseed, sunflower and almond meal) instead. Great for sprinkling on your muesli, over fruit and yoghurt etc. A coffee grinder can also work for grinding seeds.
What's so good about it?
The Cacao kale blueberry banana smoothie is cram packed with powerful ingredients that will add real nutritional value to your diet. I've shared some of the amazing nutritional benefits below – so tasty!  Yet more reasons to eat real (whole) foods – with the bulk of our intake from plants, seeds and nuts. And if you're keen to know more about what vitamins you need to consume regularly this post from Positive Health Wellness will set you on the right path.
Hemp
Hemp is an excellent 3:1 balance of omega-3 and omega-6 fatty acids, which promote cardiovascular health.
High in gamma linolenic acid (GLA), an essential omega-6 fatty acid found in borage oil and egg yolks that has been proven to naturally balance hormones.
A "Perfect protein" not only containing all 20 amino acids, but also each of the 9 essential amino acids that our bodies cannot produce.
Rich in soluble and un-soluble fiber which naturally cleanses the colon and reduces sugar cravings
Flax (also known as linseed)
Promotes digestive health protecting the lining of the digestive tract and maintain and can help reduce gut inflammation.
Very high in soluble and insoluble fiber which can relieve constipation
One of the highest magnesium foods in the world.
Packed with antioxidants known as lignans with benefits for anti-aging, hormone balance and cellular health as well as anti-viral and antibacterial properties
Polyphenols support the growth of probiotics in the gut and may also help eliminate yeast and candida in the body
Helps you to feel full longer and may also act on inflammation on the body making it a good addition to weight loss programs.
Cacao
Cacao is a true superfood packed with antioxidants (40 times more than Blueberries.)
Highest Plant-Based Source of Iron.
Full of Magnesium for a healthy heart & brain.
More calcium than cow's milk.
A natural mood elevator and anti-depressant (but only without the processed sugars and dairy).
Maca
Maca is a powerful adaptogen which has positive effects on energy, stamina, and mood helping to lower anxiety and depression.
Positive results for boosting menopausal women's moods and sexual libido due to its effects on serotonin levels
Restores women's hormonal balance by supporting the endocrine system and aiding in the regulation of healthy adrenal and thyroid hormone production.
Acts as a natural antioxidant, and boosts levels of glutathione and SOD (superoxide dismutase) two major disease fighters in the body.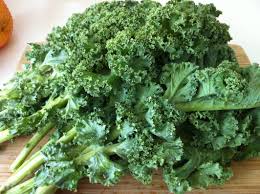 Kale
Kale is low in calories, high in fiber and has zero fat and is great for aiding in digestion and  elimination.
Packed with nutrients, vitamins, folate and magnesium, per calorie, kale has more iron than beef.
High in Vitamin K important for normal bone health and blood clotting and can help people suffering from Alzheimer's disease.
Kale is filled with powerful antioxidants to help protect against various cancers and is a great anti-inflammatory food.
One cup of kale is filled with 10% of the RDA of omega-3 fatty acids, which help, fight against arthritis, asthma and autoimmune disorders.
Provides cardiovascular support and can help lower cholesterol levels.
High in Vitamin A Vitamin C good for your vision, skin, immune system, metabolism and hydration.
High in calcium, per calorie, kale has more calcium than milk, which aids in preventing bone loss, preventing osteoporosis and maintaining a healthy metabolism.
Filled with fiber and sulfur, both great for detoxifying your body and keeping your liver healthy.