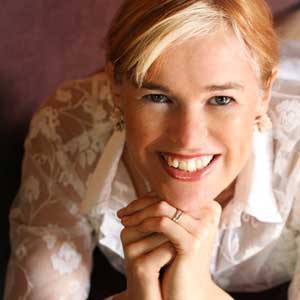 Sign up for one-on-one personalised coaching sessions to put energy and purpose back into your life. Mindfulness skills help restore balance and reduce stress, anxiety and depression.
Ask most people what they want and they're likely to say 'to be happy'. It's true that when we're happy we feel more able to achieve the things we want. You may have noticed that while the happiness that comes from more money, more love and more stuff makes us feel on top of life for a while, its often fleeting.

So what if instead of chasing those elusive happy feelings you could live a rich, full and meaningful life? Experience shows that taking valued action on the things that truly matter to you is the best way to achieve a lasting sense of accomplishment, vitality and joy. This is true wellbeing.

How can coaching help me?

As your wellbeing coach I help you to develop the personal qualities and skills you need to create a fulfilling life from the inside out.  You will be amazed at the benefits of developing a new outlook on life. You'll be free to take action towards your goals, and live according to your true values and vision.

No matter what you wish to move forward on – better health, more work-life balance, a new career, relationship, or project – you'll gain the awareness, clarity and confidence you need to handle situations with greater purpose and ease.

Outcomes influence every aspect of your life helping you to:

understand your thoughts and emotions
connect to your values and life purpose
set inspiring goals that compel you to act
develop strategies and tools for achieving consistent results
discover lasting contentment and a true appreciation of life

Coaching is about lifting your standards.

Through a process of open enquiry and self-acceptance you will build your relationship with the most important person in your life – yourself. In the process all your relationships will be improved.

What does each session involve?

At each session you will be inspired to identify new options, take committed action and strengthen your connection to your values and purpose. You'll have a range of resources to support you as well as action steps to complete along the way to build momentum. Throughout your coaching journey you will have the opportunity to:

explore and gain deep insights into any area of your life – health, family, career, relationships
identify what is and isn't working and what you would like to change.
remove limiting behaviours and beliefs, and create new exciting options
commit to meaningful action guided by your values
cultivate greater awareness of yourself and others
explore true wellbeing, through mindfulness
bring more playfulness and creativity into your day

How do I get results?

A commitment to growth, as well as a sense of adventure to explore the unknown will make your coaching experience more effective. As you move out of your comfort zone, more rewarding possibilities will open up for you to explore. The success of coaching is based on you taking action – by changing your thoughts, beliefs, and the things you do daily.

What makes Inner Nature different?

What makes Inner Nature coaching different is a commitment to understand and work with the mind. In addition to powerful coaching techniques and neuro-linguistic programming (NLP), you have access to mindfulness practices.

You'll learn how your thoughts shape the quality of your life – and how to let go of attachment to them so you can live with greater inner peace, choice and acceptance. You'll also learn how to spend less time dwelling in the past and worrying about the future, and to live more fully in the present moment. This is the key to deep and lasting wellbeing.

You'll receive the benefits of positive psychology, neuroscience, coaching and personal development and connect with teachings from some of the world's oldest spiritual traditions.

Recognising the mindbody connection, Kahuna massage is also available to facilitate your deep relaxation and healing.

The Inner Nature Guarantee

To ensure you get the most from coaching you will be invited to:

Share in an initial discussion about your present circumstances and ask any questions about coaching. The option of a complementary 30 minute mini-coaching session allows you to sample potential benefits before you commit.
Regularly review your progress and request any changes throughout the coaching process. Suggestions for alternative and/or additional support are given where required.
Receive focused attention on your professional and personal goals. Should your circumstances change you can opt to suspend your coaching at any time and resume when its more suitable.
Enjoy personal care and confidentiality. As your coach I work within the professional ethics and guidelines of the International Coaching Federation.  The ethical guidelines are available on the ICF website: www.coachfederation.org

Inner Nature's commitment is to provide professional coaching sessions to assist you to identify and take action on your personal and professional goals.

Coaching packages for individuals range from 3 to 12 sessions and are completely customised to your needs.
Coaching is conducted face-to-face or by Skype. One-off sessions for specific issues are also available.
Full details and fees are available on request. Please ask about flexible pricing options. I am happy to assist those on a low-income or having financial issues.

What's included?

Your very own sounding board, brainstorming partner and accountability buddy to challenge and champion you throughout the coaching period – usually 2 to 6 months.
Creative strategies to help you pursue your life's purpose and achieve your goals. If you need help working out what those are, you will have the opportunity to do that too.
Fun targeted 60 to 90 minute sessions driven by your needs. A list of 3 to 5 agreed actions based on session outcomes. You will be supported to develop  personal skills and carry out practical steps between sessions to progress your goals. Action items are discussed in the following session to check progress and remove obstacles.
Email and phone support between sessions to share insights, ask questions, and celebrate your successes. You receive ongoing support throughout the coaching period not just during face-to-face or Skype sessions.
Kahuna massage is available at a discounted rate for coaching clients. You may also choose to substitute a coaching session for a massage (great for relieving stress or those times when you are stuck in your head!)
A range of in-depth practical worksheets, tools and written materials by email, based on your needs. Areas generally covered during the coaching process include establishing your values, uncovering beliefs, setting workable goals and practicing mindfulness skills.
A range of powerful insights are shared for you to 'try on' each session. These are aimed at changing habitual thought patterns and build the solution-focused mindset that will help you achieve your aims.
A Welcome Pack sets out the nature of the coaching agreement, lets you know what to expect, and helps you stay accountable to your aims.
A detailed coaching questionnaire invites you to explore current career and personal goals and reflect on your relationships, lifestyle, and wellbeing setting out your main objectives for the coaching period. For many people this is the first time they may have reflected on their life situation in quite sometime if ever – and is a powerful process in itself.
First option to sign up for yoga and workshops at a discounted rate, and information about partner events.
Ideas, skills and strategies to enhance your wellbeing and provide ongoing benefits.

How do I get started?

Start your wellbeing journey right away:

Get in touch via email or phone.
Book in for a 30 minute "fresh chat". Its a targeted mini coaching session where we can meet and you can ask any questions. It's completely free – delicious fresh juice included.
Sign up for my blog to receive helpful wellbeing tips to your inbox.
Check out the testimonials from previous satisfied clients already pursuing their dreams.
Explore this website to find a wealth of wellbeing ideas and actions that appeal to you.
Book in for a deeply relaxing Kahuna massage to experience muscular and emotional release.

Group coaching is coming soon!